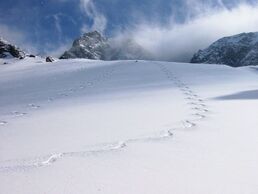 Mifan Ski Resort
Slush
Type
A resort developed for skiing and other winter sports
Location
Goat City, very far off in the mountains

The Mifan Ski Resort is a resort developed for skiing and other winter sports. There are ski trails and supporting services such as hotels and other accommodation, restaurants, equipment rental and a ski lift system. The Ski area has marked paths for skiing known as runs, trails or pistes, chairlifts for moving skiers rapidly to the top of hills, and to interconnect the various pistes. Rope tows can also be used on short slopes (usually beginner hills or bunny slopes). Larger ski areas may use gondolas or aerial trams for transportation across longer distances within the ski area.
This resort offers lodging options on the slopes themselves, with ski-in and ski-out access allowing guests to ski right up to the door. Ski resorts often have other activities, such as snowmobiling, sledding, horse-drawn sleds, dog-sledding, ice-skating, indoor or outdoor swimming, and hottubbing, game rooms, and local forms of entertainment, such as clubs, cinema, theatre and cabarets.
Though skiing is less dangerous than many popular sports (such as bicycling, golf, football, swimming, and weightlifting), it is widely perceived as being high risk, in part due to significant accident rates as recently as the 1970s. Nevertheless, ski areas usually have at least a basic first aid facility, and some kind of ski patrol service to ensure that injured skiers are rescued. The ski patrol is usually responsible for rule enforcement, marking hazards, closing individual runs (if a sufficient level of hazard exists), and removing (dismissing) dangerous participants from the area.