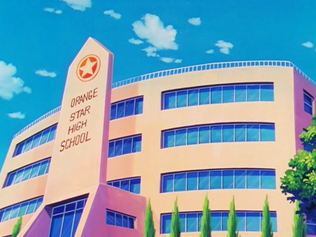 The Orange Star High School
is one of the main attractions in Goat City, and a fine institute of learning.
It is where anyone who uses a character old enough may go to learn...thingies. Smart thingies.
The name "Orange Star" is a reference to the mythical Dragon Balls, which are orange and have a certain number of stars on them, hence the name "Orange Star."
Despite being called Orange Star High School, the star is actually white on the building (but the background is orange).
Registration -
Before taking part in our classes, please sign your name here to register.
Hisana Biermann
Steve
Kb
Boxer
Hiyoko
Zeon
Nocker Banril
Ad blocker interference detected!
Wikia is a free-to-use site that makes money from advertising. We have a modified experience for viewers using ad blockers

Wikia is not accessible if you've made further modifications. Remove the custom ad blocker rule(s) and the page will load as expected.